Wednesday, March 15, 2017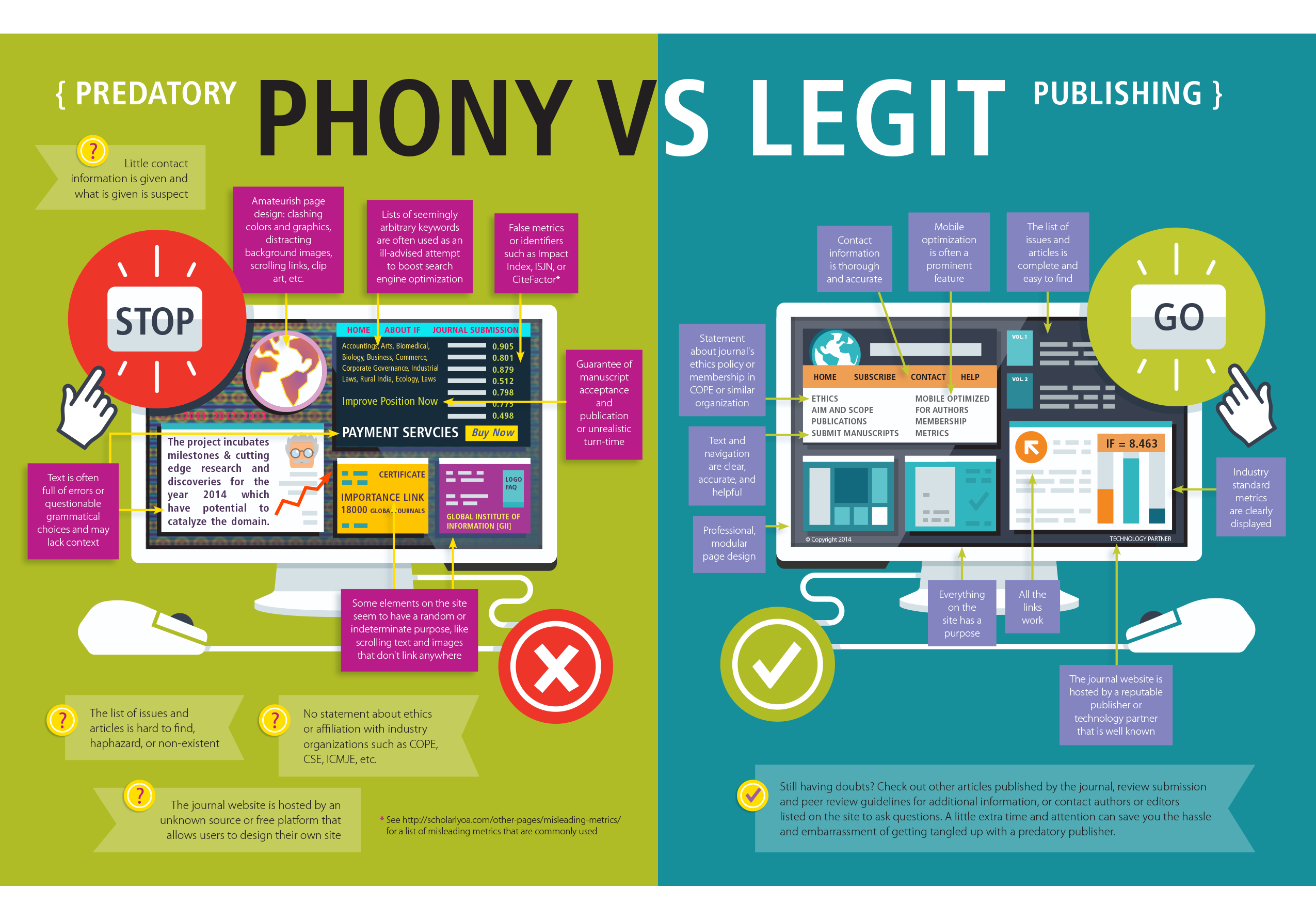 "How Do You Know A Journal or Publisher Is Legitimate?" by Dana Haugh, Stony Hook University LIbraries
Open access journals and institutional repositories benefit the scholarly community, but open access has also opened the door to predatory publishing. Often, predatory journals use convincing titles and list prominent academics on their editorial boards without permission, making it difficult to distinguish them from legitimate journals.
Among the questions addressed by our archivist Katy Scullin and emerging technologies librarian Sarah Kurpiel were:
What is the difference between green and gold open access?
What are the benefits?
What are the myths?
How can I tell if an open access journal is legitimate or predatory?
If I publish in a traditional journal, how can I retain some rights to my work?
How do I deposit my work in Constellation?
What ethical concerns surround for-profit repositories and Sci-Hub?